5 Ways For Startups To Get Funding in Iraq
31 August 2021
1881

10 minutes read
Fundraising is far from enjoyable for most founders; but in the words of Thanos (well, kind of) fundraising is inevitable. You wish you could be using your time working on your startup without worrying about those overhead costs. To make it more complex, funding in Iraq is difficult to find. We've looked at how to increase your chances of funding, but now we're getting into the nitty-gritty details. Here goes a list of funding sources in Iraq for new businesses and startups. If we've missed out on any, please let us know in the comments!
1. Accelerator Programs
These have been on the rise in Iraq and if you've been following startup news in the country, you'll find that some of these names ring a bell. These programs are more suitable if your startup is at a concept or idea validation stage because you'll receive guidance on starting your business, networking opportunities, and chances to receive some pre-seed/seed funding.
2. Pitch Competitions
This route is great for startups looking for cash prizes that aren't necessarily huge, but help in promoting your startup and cover a few costs. More importantly, they're also useful for making connections and networking with potential investors and contacts for future funding rounds. A popular example is Ruwwad Al Iraq. The competition launched by INNOVEST Middle East runs every year. Whilst the applications are yet to be open for the next round, you can see some of the past highlights here.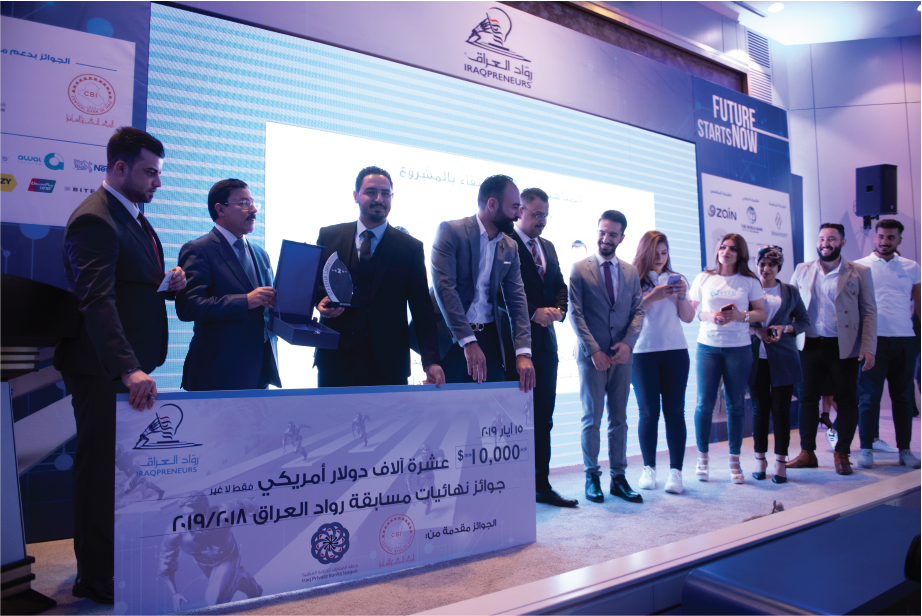 3. Business Loans and Funds
Grofin, Northern Iraq Investments has a loan scheme that matches you with an investment manager to walk you through the process of being assessed, as well as a breakdown of risks and opportunities. Focused on Nineveh and post-ISIS affected areas in Iraq, the fund looks to support entrepreneurs with businesses that can scale and be sustainable in the long term.
Business owners could also look to applying to other funds such as the UN's International Organisation of Migration (IOM)'s Enterprise Development Fund operating in various cities in Iraq on businesses focused on culture, renewable energy, agriculture, innovation and more. For startups that may be looking to either close more advanced rounds of funding or have a good traction record to present, venture capital funds such as Iraq Tech Ventures or Innovest Middle East may be more suitable routes to explore. While you're at it, also check out some inspirational examples of startups that have closed great investment rounds from such funds!
4. Angel Investors
KAPITA's Iraqi Angel Investors Network launched in late 2020 and currently has a track record of investing in several startups. The network facilitates meetings with potential investors and hosts monthly open pitch days for entrepreneurs to pitch their start-ups directly to investors. Applications here.
An initiative by Five One Labs called Five One Invest, facilitates matchmaking between investors and entrepreneurs, alleviating some of the stress of finding suitable investors. Sign up to their mailing list to also get up-to-date investment news. 
Also check out Iraq Tech Ventures, who have already invested in three Iraqi businesses.
5. Government Funding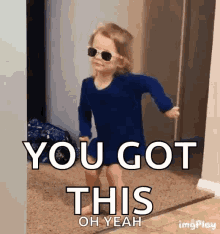 In partnership with the the International Labour Organisation (ILO) and support from the Government of the Netherlands, the Central Bank of Iraq (CBI) has launched financial inclusion initiatives such as the 'One Trillion Dinar Initiative', available to all Iraqis who wish to finance their business projects through participating banks. Additionally, a new initiative to support host communities and displaced persons in Iraq aims to help new and existing businesses access financial services. This financial support will be provided along with training programs and banking guarantees.
Fundraising is painful, emotionally draining and very often distracts you from being able to focus on what you find more enjoyable and exciting to work on.
The good news is that funding sources and routes are increasing, which means more options for different stages and industry sectors of startups. Keep looking for ways to make your startup more attractive to investors. Most importantly, take fundraising as an opportunity to scale and progress your business towards your business goals, rather than treating fundraising as the end goal itself.